When it comes to shopping and running your daily errands, delivery and curbside pick-up have become the new normal. Here are our favourite Toronto based delivery services that will make your life easier throughout the winter.
Are you done with cooking in 2020? Today's Menu is ready to bring delicious prepared meals to your doorstep. This Beaches based meal service was founded by Paul Hickey in 2002 when he recognized there was a lack of healthy prepared meal options in the Toronto market. Today, the company's menu is packed with flavours and includes gluten free and vegan friendly options. The menu changes regularly, so you'll never eat the same thing twice. The best part? The majority of meals take less than 30 minutes to heat up in your oven. Happy eating!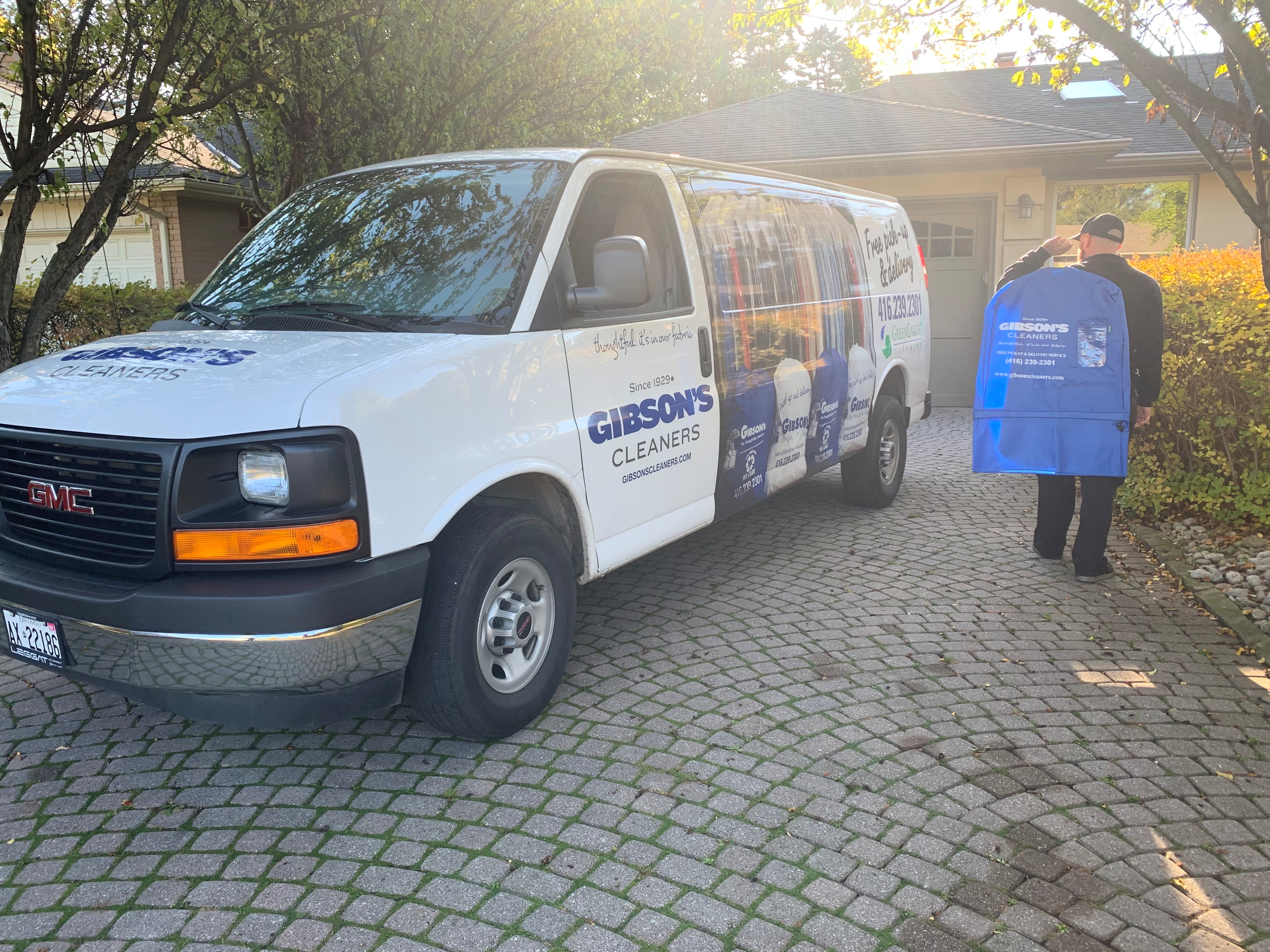 Gibson's Pick-Up and Delivery Dry Cleaning
Let's be honest. Dropping off and picking-up your clothes from the dry cleaner is tedious and time consuming. Gibson's free pick up and delivery service has been used by our loyal customers for over 40 years. Our truck is in the Greater Toronto Area every weekday to service your garment care needs. Our current service area includes Toronto, Etobicoke, Mississauga, Oakville, and Brampton. We promise, once you make the switch to delivery, you'll never see the inside of a dry cleaning store again! Sign up here to get started.
Did you know you don't have to waste your weekends and weeknights standing in line at the LCBO? You can use Runner to order your favourite bottle of booze to your door within hours (literally)! Branded as "curated convenience," this delivery service has broadened its offerings to include pet, pantry, and health and wellness supplies during the pandemic. If you're the type of person who leaves Christmas shopping to the last minute, Runner's got your back. The platform offers its customers a gift option and delivers up until December 23rd! You can even include a personalized note with your present.
Founded in 1985, Baskits has been Canada's go to corporate gift company for over 30 years. The gift basket company was founded in a garage by two women who recognized a gap in the market and quickly expanded to selling baskets through catalogues, ecommerce, and bricks and mortar stores. In 2014, Robin Kovitz bought the company and brought it to new heights through refreshing the brand's image and expanding the range of gift baskets offered to customers. Today, clients can choose from a variety of gift baskets chalked full of alcohol, snacks, home luxury products and more.